10. Bell 47 OH-13 Sioux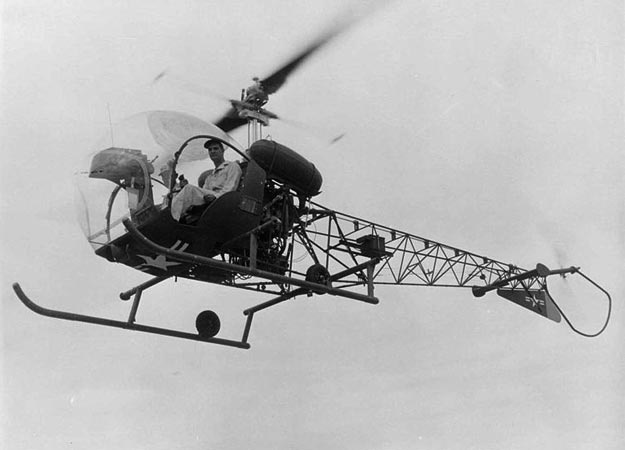 It is a general utility helicopter manufactured by Bell Helicopter. Its maximum cruising
speed
is 83 mph and the core armament is two 7.62mm Machine guns. It became famous in the Korean war and the distinguishing features of this are exposed welded-tube tail boom and bubble canopy.
9. Focke-Achgelis Fa 223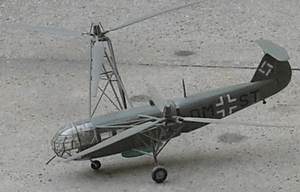 It was developed by Germany during World War ll. It could cruise up to 175 km/hr and gain an altitude as high as 7100m. its carrying capacity was 1000kg at a cruising speed of 121 km/h. Focke was powered by a Bramo 323 radial engine.
8. Lynx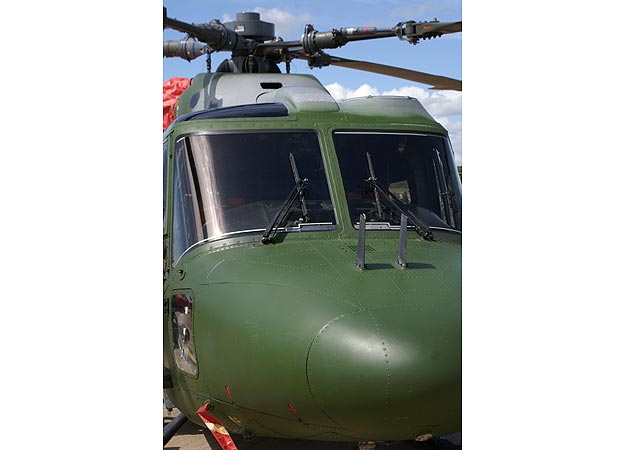 It was manufactured by Agusta Westland and is a light utility helicopter. The max cruising speed is 152 mph but in 1986, a stripped-down lynx set a new record for the highest speed achieved by a chopper at 249 mph. its main weapon is two 20-mm Cannons, two 70-mm Rocket Launchers and eight Tow missiles.
7. CH-47 Chinook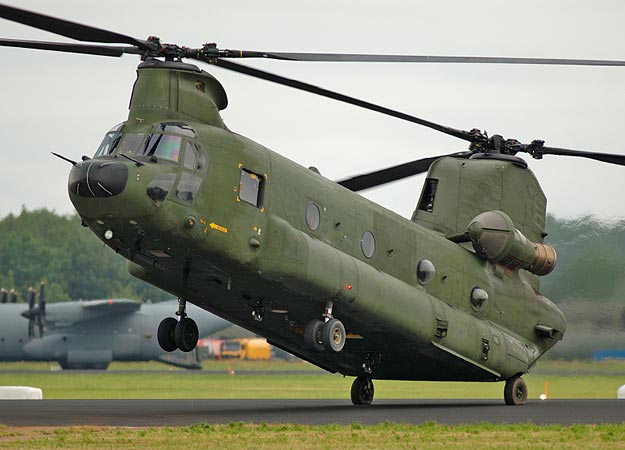 It was manufactured by The Boeing Company and is a medium transport helicopter. Its max cruising speed is 165 mph. An historic fact about Chinook is that it was first deployed to Vietnam in 1965. It can carry soldiers and equipment in plethora. The uniqueness of its design is in the 60-foot-long contra-rotating rotors.
6. MI-24 Hind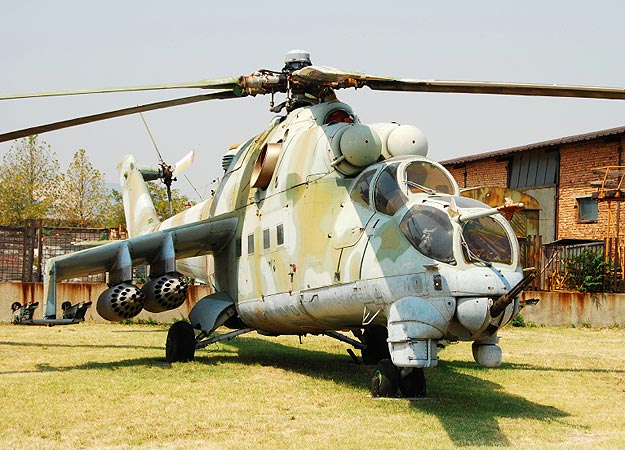 It was manufactured by MIL Moscow Helicopter Plant and is basically a two-seat Gunship Helicopter. Its max cruising speed is 185 mph with a carrying capacity of 8 troops. It was delivered to the Russians for the first time in 1970's. It is two in one as it is actually a attack helicopter but at the same time can carry a large number of troops in its cabin.
5. Oh-6 Cayuse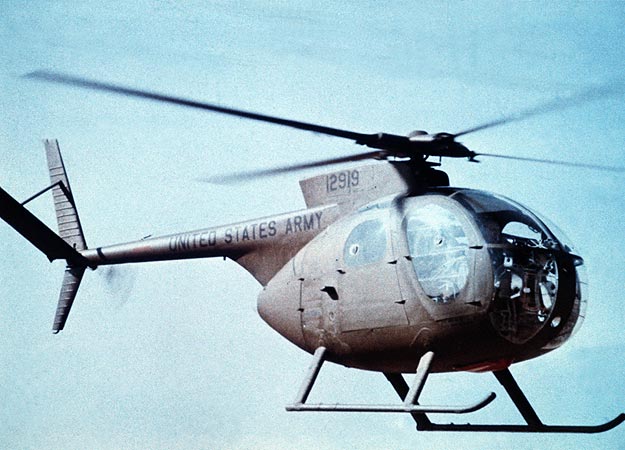 It was manufactured by Hughes Helicopters and McDonnell Douglas and is a light observation and attack helicopter. It has a max cruising speed of 137 mph and its nickname is "flying egg" as the maneuvers it could perform outsmart the other helicopters. It is powered by Allison T63-A-5a Turboshaft.
4. AH-1 Cobra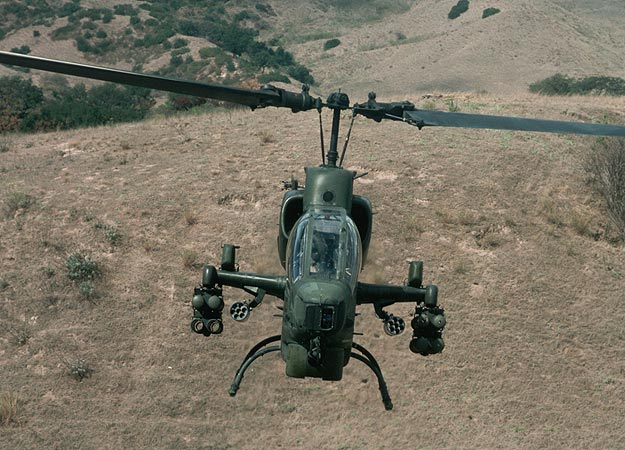 It was manufactured by Bell Helicopters and is a attack helicopter in general. Its max cruising speed is 173 mph and is powered by 2 X General Electric T700-Ge-401 Turboshafts. It is especially designed for a close support in the battlefield for the troops.
3. Uh-1 Huey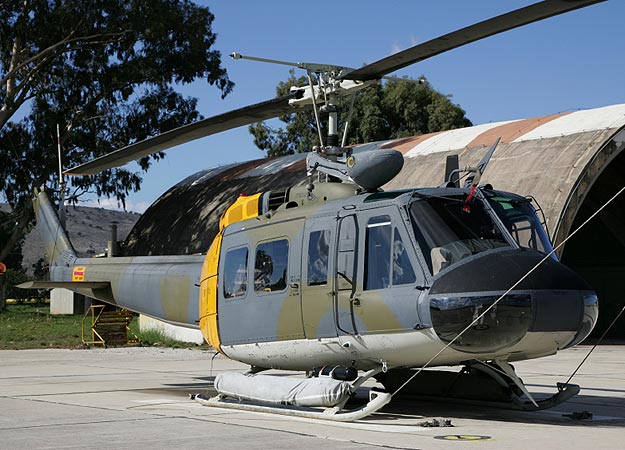 It was manufactured by Bell Helicopter and has a cruising speed of 115 mph. Talking of its carrying capacity, it has the capacity to carry 11-14 troops or 3,000 pound cargo. It first flew in 1956 and is still used. It was first introduced in Korean War to serve the purpose of robust and fast troop insertion into the battlefield.
2. Uh-60 Black Hawk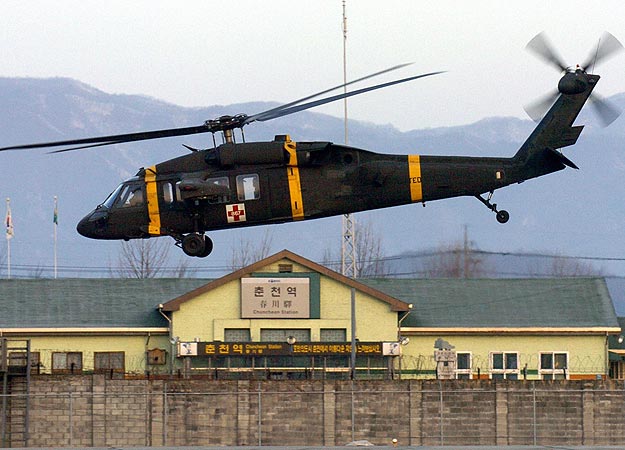 It was manufactured by Sikorsky Aircraft and is a multirole, medium helicopter. Its maximum cruising speed is 160 mph and nicknamed the
Night
Stalker. It has a protective armor that can resist to 23-mm shells. Its carrying capacity is around 11 troops or 8,000 pound of cargo and the main armament of it is two 7.62-mm Six-Barrel Miniguns, 16 Hellfire Anti-Tank missiles.
1. Ah-64d Apache Longbow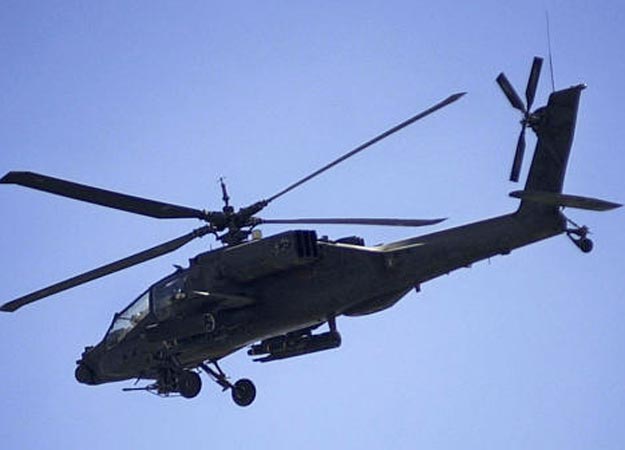 It was manufactured by The Boeing and is primarily a attack helicopter. Its max cruising speed is 165 mph and first entered in the service in 1984 in America's response to the fear of Cold War with the Soviet Union. It is equipped with various latest technologies as pilot night vision system, target acquisition designation sight and GPS etc.